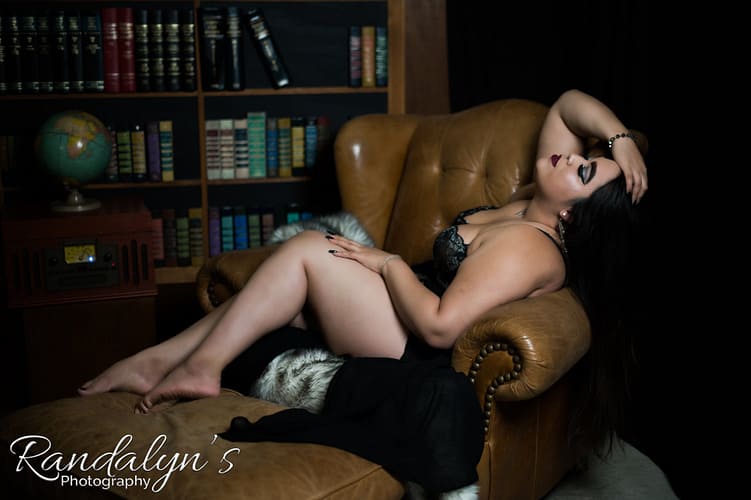 Why you don't Need to loose weight before your Boudoir Session
I hear it all the time and this is the #1 Reason people hold off to do a shoot. "i'm going to do a shoot with you as soon as I lose this 5, 10, 20 … pounds." Yes we all have been there, me included that we are not happy with what the tag says in those jeans. But should all of our happiness, confidence in our beauty and sexy side all be determined by a stupid tag inside those jeans. HELL NO!
Should we hold off on an amazing boudoir experience that is going to show you how truly beautiful you are and boost your confidence. No!
With the correct posing and lighting that can shave off 10 pounds easily. Now are all the poses easy no but, I'm right there to help you get in them. It's totally fine if you are uncomfortable to do the pose or physically can't, we will find some that will work for you. Posing for a boudoir is going to feel like you just took a yoga class. I understand pain its sucks and I don't want you to hurt yourself just try to hit a pose you found on Pinterest.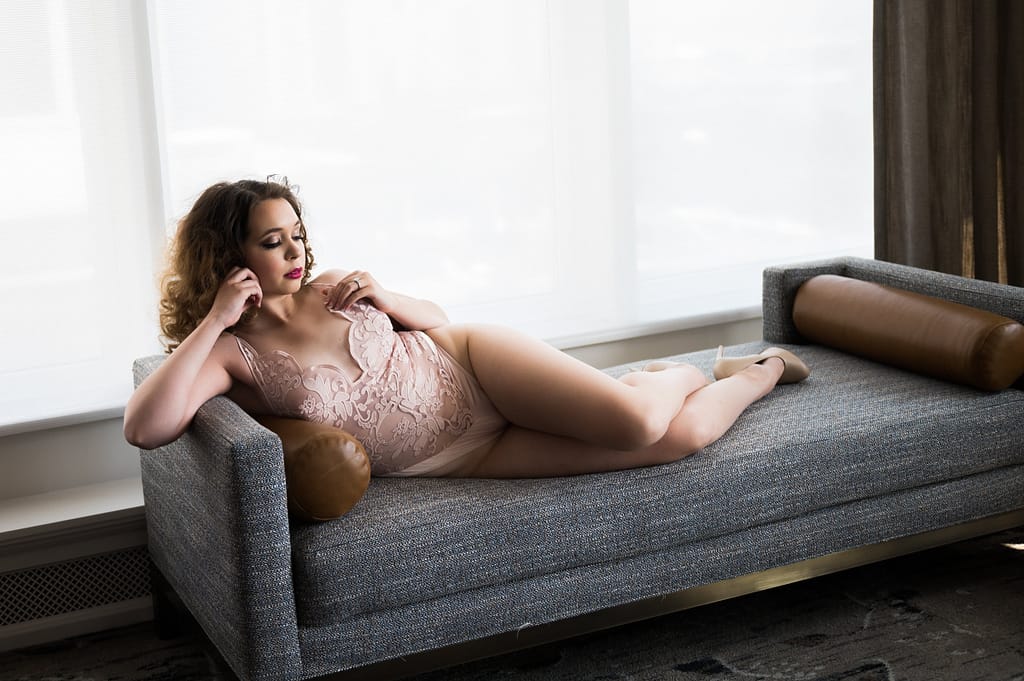 Choosing the correct outfit for your shoot and making sure it fits correctly – not too big or too small will help you look your best for your shoot.  There is tons of places you can find lingerie and many of different styles.   Find fabrics, textures, and color that make you feel beautiful.  Don't worry I'm going to send you a lingerie and wardrobe guide to help you find the best outfits for you and we do offer personal shopping assistance too.  For some reason all brands and styles DO NOT run the same.  I personally can fit in mediums in some sizes and XL in others.  As a size 4 client bought a OS (one size fits all) was a little too tight on her.  Again thats why I want you to try on your outfits before you come.  Here we go again with these stupid fucking tags again trying to make us feel a certain way.  I want you to try them on and see what makes you look the best.  Then CUT THE TAGS OFF and forget about what that stupid tag size says. Put the outfit back on and look in the mirror and say –  Yes, I look good in this!
its my job coach you into the correct poses, choosing the best lighting and lens to help you release your inner siren.  It's your job to say Yes I want to do a shoot, show up and have fun.
There is no one single definition of beautiful, we are all unique and that is what is special.  Just because someone else looks different than you does not take away from your own individual beauty. We photography women of all shapes, sizes, colors, ages, etc. and every one of them is gorgeous.  We want you to love yourself just the way you are, and a lot of women don't.  That's what we try to change here at Randalyn's Photography – we want you to release your inner siren.  To feel confident in your beauty and your sexy side.  No matter what.  I promise you will fall in love with yourself even more after a session with us.
Thinking about planning a shoot? 
We would love to chat with you about booking your own boudoir experience with us. 

Randalyn's Ravishing Sirens is our VIP Group! Get to know Randalyn and some of our clients. Enjoy tips and tricks on all things beauty, fun, boudoir, chasing dreams and facing fears.