Underwater Models
Interested !!!

I'm an underwater portrait photographer based in the Midwest, so I mostly shoot in a pool.
There are many obstacles in underwater portraits, #1 is we can't breathe under water, #2 is getting you relaxed and calm under the water, then we work on lighting, composition, your pose and our outfit all that has to come together to get the shot. So as you can see these take a little time to get the portrait your wanting to hang on your wall. Don't worry I'm not going to make you hold your breath for 3-5 minutes. Its more like 15 – 20 seconds then you pop back up above the water so you can breathe. We will have you above the water a minute or so and then we will just keep repeating the process till we get the shot.
Do you need to be a good swimmer?
No you don't have to be a great swimmer to do a shoot underwater but you need to have basic swimming abilities. Doesn't matter how great of swimmer you are we will always start in the shallow end. The biggest thing is to be relaxed and calm under the water to get the best portraits. If that means staying in the shallow end the entire time that's fine. The more comfortable you are underwater the more difficult things we can do like going a little deeper, adding a longer train to your outfit, and more…
So what outfits work best for an underwater shoot.
Solid, light and bright colors (white, pink, orange, yellow, turquoise, red). The material of fabric is also a very important part – a knit or chiffon work great underwater and not as heavy as other materials. We can totally help you pick the perfect outfit and we have some outfits you can rent.
Meet Randalyn

I love helping women release their inner siren. A siren is always confident in her beauty as well as her sexy side. I specialize in women's portraiture above and below the water.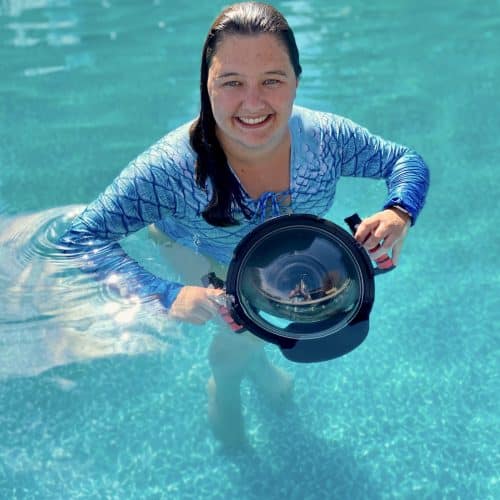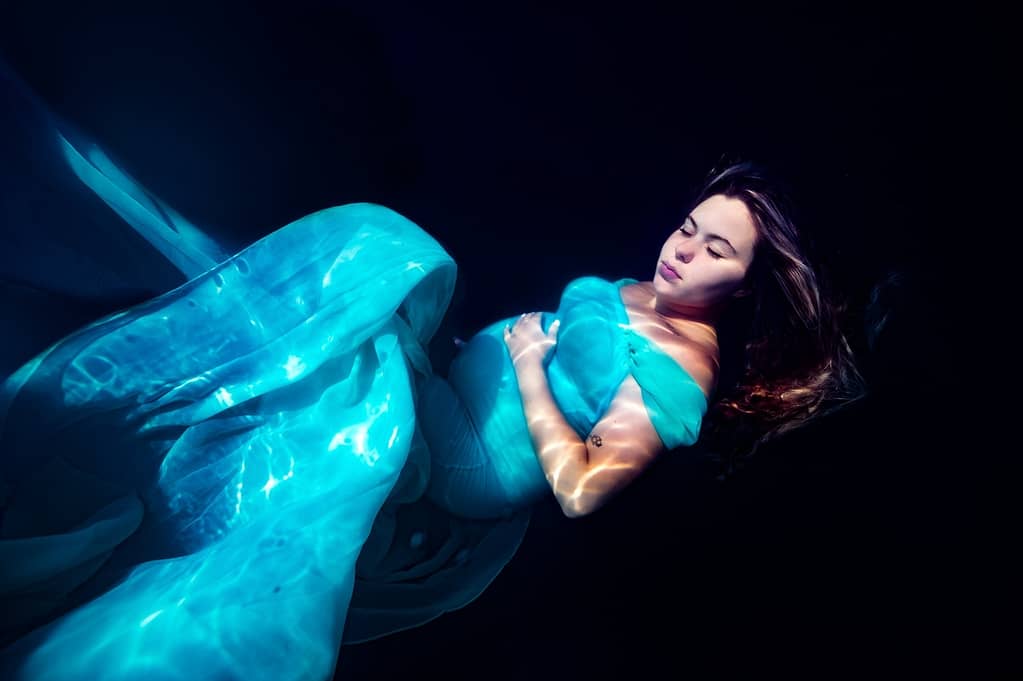 Limited Edition

You will be modeling for us, so part of this is you will be signing a model release for us to use your images for marketing. As of now I will be offering this as a limited run for a one day shooting day at these prices.
JUNE 18 th
A Quick Dip
$299
Session Fee
15 Minutes for Shooting
1 outfit
1 social media image
Practice & Coaching Session
Viewing & Ordering Session
Same Backdrop
A Swim
$399
Session Fee
30 Minutes of Shooting
1 – 2 Outfits
2 Social Media Images
Practice & Coaching Session
Viewing & Ordering Session
Same Backdrop
Diving In
$499
Session fee
1 hour of shooting
2 – 3 Outfits
4 Social Media Images
Practice & Coaching Session
Viewing & Ordering Session
Multiple Backdrops
Still Interested in Modeling for us
Please fill out the contact form and we will send you the application.